W h a t W e C a n D o F o r Y o u
Order of Events
An initial meeting with you to discuss your proposals it's feasibility and costs including fees.
We carry out a dimensional survey
We prepare a sketch scheme for your consideration and approval
After agreeing the scheme we prepare drawings and submit a planning application including negotiating with the local authority
We liaise with other consultants as necessary
We prepare working drawings
We submit a building regulation application and liaise with the local authority.
Often with smaller jobs the client takes over from here though this is not recommended for large or complex projects and depends upon the client's knowledge and time.
We prepare tender documentation and obtain tenders from contractors
We administer the building contract for you monitoring progress, quality and cost to completion.

We can help you in the following areas
Initial consultation & site visit
Preparation of feasibility studies
Site Appraisals
Design presentations
Detailed drawings
Planning and Listed Building applications
Building Regulations applications
Specification and Tender preparation
Project management and contract administration
Sustainable design
Measured building survey
Planning appeals
Ideas, reports and advice on building matters and development
Master planning
Licensing plans
Sustainability assessments
Historic assessments
Land registry plans
Clients' representative

So how much do we charge ?
Our initial discussion with you is usually free. We will come out to you and discuss your proposals giving an indication of its feasibility and our charges.
For larger proposals we will normally charge you a percentage of the building cost. The actual percentage will depend upon the complexity of the building works and the extent of our involvement. Typically the percentage would be between 6% and 12%.
Where we cannot easily define the extent of the works we will charge you on a time basis depending upon the type of work, currently £85 to £95 per hour plus VAT and our out of pocket expenses (disbursements). We always try to give an estimation of the time we expect to take and the likely fee and keep you informed as work proceeds.
Where the project is smaller or easily defined we can give you a fixed price fee. The extent of our services can be tailored to suit your budget.


Fees designed to suit individual clients
Fees agreed before starting work
Fees reflect the level of service
Regular fee accounting
The Practice
Our Approach
What we can do for you
College House
2 College Street
Harrogate
HG2 0AH
t. 01423 531183
e.
wkp@wkpartnership.co.uk
Meet the Partners
The partners at Wilson Kennett, meet the men who have helped to define the look of North Yorkshire since 1983.



READ MORE
W I L S O N K E N N E T T V I D E O S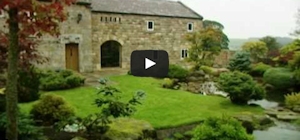 VIEW OUR VIDEOS