O u r A p p r o a c h
We consider that the success of any project is when we exceed your expectations. This is achieved by working as a team including you the client, ourselves, other consultants and the contractors.
Good design is central to our thinking and by using our design skills we help you find the best solution for your project.
You will always deal with one of the partners who will design and oversee your project personally.
We only offer a friendly service, there is no other.
We can offer different levels of service, all professional and suited to the specific development as we recognise that one size does not fit all and the best service for you is one you are comfortable in.
Friendly service
Tailored service
Professional service
Only a first class service
We do not impose a design on you but work to provide you with a solution to suit your particular requirements, size, cost, facilities, appearance etc. and that sits well and respects the local environment. We have worked on projects with contract values ranging from £1,000 to £2.5M and have experience with
New houses
Listed buildings
House remodelling and extensions
Loft and basement conversions
Disabled conversions and extensions
Residential rehabilitation unit
Barn conversions.
Church extensions and alterations
Shops
Nursery/playgroup
Garden centre
Factories
Offices
Radio studios
Cold stores
Funeral parlours
Garages
Clean rooms
Licensing drawings
We will guide you through the whole process including design, the legal requirements of development and the build process. We aim to help you to achieve the best quality design that is most suited to you for the best price. We aim to provide imaginative solutions to your development proposals.
We act as an independent arbiter in your contract with the builder or contractor.
We are qualified and trained in the whole development process including design, technical design, legal, planning and technical requirements and the management of the building process.
The Practice
Our Approach
What we can do for you
College House
2 College Street
Harrogate
HG2 0AH
t. 01423 531183
e.
wkp@wkpartnership.co.uk
Meet the Partners
The partners at Wilson Kennett, meet the men who have helped to define the look of North Yorkshire since 1983.



READ MORE
W I L S O N K E N N E T T V I D E O S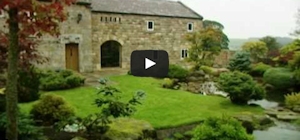 VIEW OUR VIDEOS