C o m m e r c i a l S e r v i c e s
To each project and client we bring a friendly direct personal approach with over 30 years of design and technical experience.
We believe that the best results are achieved by us being involved from inception to completion of your project.
We realise that a full service is not always required so offer a flexible service offering you as little or as much help as you require based on the stages listed below.
P r e p a r a t i o n a n d B r i e f
This is a very important stage where we listen to you and discuss your project requirements, we will discuss the costs, the timetable and any other specific project requirements. Once this brief is established we can then determine with you the extent of our involvement and our fees.
We would visit the site to carry out an initial feasibility appraisal, looking at boundaries, possible services and any potential planning or building control issues.
We would discuss the need for other consultants such as structural engineers, CDM co-ordinators, cost consultants, specialist service engineers and specialist contractors.
C o n c e p t D e s i g n
After carrying out or obtaining a measured survey of the building or site we work with other consultants as required to consider your brief and prepare an outline proposal for discussion. This is our initial design ideas which may include the layout, the aesthetic design, sustainability, energy use, structural design and budget costings.
D e v e l o p e d D e s i g n
We develop the agreed scheme by preparing more detailed drawings. We also advise on the need for and obtain reports and information, if required, for the a planning submission which may need to include a flood risk assessment, ecology reports, travel plans, a design and access statement, noise level reports, pollution and contamination reports and a structural report.
We prepare and submit the planning application for you, using our drawings and the above material and information. During the application process we liaise with the local authority and monitor the application.
T e c h n i c a l D e s i g n
We prepare detailed drawings of the proposal and submit the building regulations application for you using our drawings and information, if required, from other specialist consultants. During the application process we liaise with the building inspectors and monitor the application.
We prepare a schedule of works or a specification so that detailed costs for the work can be obtained.
Depending upon the form of contract we will either negotiate tender prices or invite several suitable contractors to submit a tender for the works. We then advise on the returned tenders.
C o n s t r u c t i o n
We draw up a suitable building contract between you and the chosen contractor which will include the cost of the works, the programme, insurance issues, any specific sequence of works, the payments terms and other items.
During the works we make periodic site visits to monitor the progress, the quality of the work and the value of work. We issue interim payment certificates based upon the value of the work.
H a n d o v e r
We check that work has been carried out as specified and ensure that any remedial works are carried out before signing off the project.
We obtain and agree the contractor's final account and before we issue the final payment certificate for the works we ensure that the Health & Safety file is complete including as built drawings and that Building control have signed off the project.
We monitor as necessary any specialist systems and obtain your feedback for project evaluation.
College House
2 College Street
Harrogate
HG2 0AH
t. 01423 531183
e. wkp@wkpartnership.co.uk
Meet the Partners
The partners at Wilson Kennett, meet the men who have helped to define the look of North Yorkshire since 1983.



READ MORE
W I L S O N K E N N E T T V I D E O S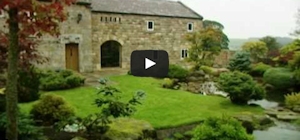 VIEW OUR VIDEOS