Tim Wilson
Registered architect with ARB (Architects registration board)
Chartered member of the RIBA (Royal Institute of British Architects)
Secondary education at Harrogate Grammar School followed by architectural training at Huddersfield Polytechnic (now University!)
Tim's experience lies in
Interpreting and establishing our clients architectural needs and desires and advising on there feasibility and practicality. Then turning this into the desired end product by working closely with both our client and the contractors.
Sustainable design through practical energy conservation. Planning, building regulation and listed building applications.
My other interests beyond family & work. - A regular social badminton player. Very infrequent and therefore hopeless golfer! Long-standing member of Harrogate Photographic Society. New member of St Robert's, Pannal PCC though long time member of the church.
I also enjoy travelling, books, motor sport as a spectator, walking (ex assistant scout leader) and the odd beer or glass of wine.
Mark Kennett
Mark is married to Dawn, they have two grown up children and they have lived in Yorkshire for over 30 years.
Mark enjoys relaxing at home with the family and playing guitar and mandolin.
Mark and Dawn took part in the York Mystery Plays, performing to over 30,000 people in August 2012.
Mark's areas of specialism include
Sustainable design, planning, building regulation and listed building consent applications, life cycle analysis, site surveys, planning appeals and advice, planning consultancy, sustainable development consultancy & feasibility reports. Conservation and Historic building work, accredited conservationist.
Mark was also the external examiner of the University of Ulster BSc(Hons) Architectural Technology and Management course (2009 – 2013).
Mark is a past president of the Chartered Institute of Architectural Technologists.
Mark is a Chartered Architectural Technologist, a Chartered Environmentalist, a European Building Expert and an Accredited Conservationist. He is also a fellow of CIOB and full life member of GAE.
Mark won the CIAT Gold Award in 2000.
Mark's current professional membership is
Chartered Institute of Architectural Technologists (CIAT)
MCIAT Chartered Architectural Technologist
Listed on CIAT Specialist register –CIAT - Accredited Conservationist.
Listed on CIAT Specialist register – Chartered Environmentalist
Chartered Institute of Building (CIOB)
FCIOB Chartered member.
Society of the Environment (Soc Env)
CEnv Chartered Environmentalist.
Association d'Experts Européens du Bâtiment et de la Construction
Association of European Building Surveyors and Construction Experts (AEEBC)
EurBe European Building Expert
Guangzhou Association of Engineers (GAE)
GAE Full Life Member
College House
2 College Street
Harrogate
HG2 0AH
t. 01423 531183
e.
wkp@wkpartnership.co.uk
Meet the Partners
The partners at Wilson Kennett, meet the men who have helped to define the look of North Yorkshire since 1983.



READ MORE
W I L S O N K E N N E T T V I D E O S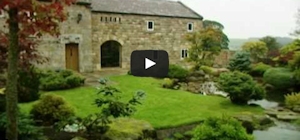 VIEW OUR VIDEOS