R e s i d e n t i a l S e r v i c e s
We offer our clients a personal and individual service with over 30 years of design & technical experience.
We believe that the best results are achieved if we are involved from the start to the finish of your project but realise that this full service is not always wanted, so we offer a flexible service that can be tailored to your requirements and your budget.
There are a range of services we can carry out for you. A full architectural service is all of the items below but you may wish to deal with certain aspects of the process yourself.
The following is a summary of what we can do for you.
I n i t i a l v i s i t
We like to meet you at the relevant property or site to discuss your requirements so that we can understand your proposals and establish an outline brief. This gives us an opportunity to understand the scale of the project and consider any planning, structural or other issues.
This visit is usually free and followed up with a written fee quotation setting out the works we would carry out for you.
S u r v e y
We take appropriate measurements and photographs of the site and then produce scale drawings showing the existing site or property.
Accurate existing plans are important to ensure the design fits and also for any planning, listed building or building regulation applications required.
D e s i g n
This is an important stage where after taking on board your specific requirements, including budget, we produce our initial design ideas showing you how your project might look. These will incorporate our design ideas for developing the site and providing the accommodation requirements you have told us about.
We will also assess any possible Planning, Building Regulations and other legislative constraints that may impact the design.
We are skilled at producing designs that provide the space you require, look good and fit very well on the site or with the existing property.
P l a n n i n g a p p l i c a t i o n
Once the concept design has been agreed and you are happy with the layout, we would prepare plans for and submit on your behalf if required a planning application for the work.
If a listed building consent application is required we would also deal with this.
We prepare the applications and source for you, if required, reports from other consultants.
If no planning application is required because the works are permitted development, we would seek written confirmation of that from the local authority.
The design is developed so that we can consider the best solution for you and the site.
We continually look at aesthetic design, sustainability and energy use during this stage.
B u i l d i n g R e g u l a t i o n s
We produce detailed drawings for the submission of a Building regulations application. These drawings will need to include relevant information on
• the structure of the buildings,
• fire protection and escape,
• damp and contamination protection,
• cavity insulation,
• acoustic insulation,
• ventilation,
• hot and cold water plumbing,
• drainage,
• heating equipment,
• staircases,
• insulation and energy use,
• accessibility,
• glazing,
• electrical standards,
• materials and workmanship.
We submit the application on your behalf and liaise with the building inspectors during the process.
G e t t i n g a p r i c e f o r t h e w o r k s
We provide all the information necessary to ensure that you can obtain a detailed quotation from the builders. This can be either contained on the drawings or in an additional document.
We invite contractors to submit a tender for the works and advise you as to whether or not the prices received are reasonable.
G e t t i n g t h e w o r k d o n e
We draw up a building contract between you and your chosen contractor. This defines issues such as the works to be carried out, cost, how long it should take, when payments are to be made, what insurance cover is required for the works and what to do if there is a problem.
During the works we periodically visit the site to monitor the progress, quality of the work and cost. We will advise you what to pay the contractor and when.
We check everything is properly finished upon completion and if necessary draw up a list of items which require further attention. Once these have been resolved, we would agree the outstanding payment to the builder.
After a period (usually 3 months) we revisit with the contractor and draw up a list of any problems they are responsible for. Once these have been dealt with, we tell you to make the final payment to the contractor.
College House
2 College Street
Harrogate
HG2 0AH
t. 01423 531183
e.
wkp@wkpartnership.co.uk
Meet the Partners
The partners at Wilson Kennett, meet the men who have helped to define the look of North Yorkshire since 1983.



READ MORE
W I L S O N K E N N E T T V I D E O S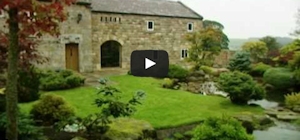 VIEW OUR VIDEOS