T h e P r a c t i c e
Mark & Tim started their architectural careers working for a commercial practice in Leeds where Tim's father, Peter, was a partner. There they worked in separate teams on large retail units, offices and factories around the country. Following a major upheaval early in 1983 both left, Tim starting a practice with his father and Mark practicing as a sole trader. Over the years they collaborated on larger schemes and finally on Peter's retirement they merged to form Wilson Kennett Partnership in 1996.
We are a small, friendly, architectural practice offering a personal professional service tailored to your needs. With over 30 years of residential & commercial experience, we aim to give more than just a drawing service. Using our imagination and design skills we aim to provide you with a quality design that is value for money, attractive and functional.
We have always run the practice on a strong ethical and ecological basis using sustainable materials where practical and reducing energy use through high levels of insulation. We have for many years tried to achieve higher standards than the minimum required by Building Regulations, so most of our clients will be benefitting from this.
We take the hassle out of the legal process and guide your project through the constant change of regulations and requirements of the Planning and Building Control systems.
As a professional practice registered with both the RIBA and CIAT we have professional indemnity insurance cover and would bring to any commission our skills and experience from many years of practice.
S p e c i a l t i e s
Architecture & Planning - New build work, Extensions, Conservation & Historic Building, Environmental Design, Conversion and Refurbishment. Planning applications, Listed building consent applications, Building regulations applications.
We have knowledge and experience in designing low energy use buildings where considerable reductions have been made in the energy use compared to average buildings. As members of the AECB (Association of Environment Conscious Building) we know that low energy design need not mean a high cost. Sustainability is a fundamental aspect of buildings. It is as an opportunity to add value and enhance the environment. By paying attention to good buildable details, high levels of insulation, orientation, solar gain, landscaping and shielding, ventilation strategy and the differing spatial requirements much can be achieved. We look at materials and renewable energy sources and consider the maintenance, source and life span of materials.
Q u a l i f i c a t i o n s a n d s k i l l s
Chartered Architect, Chartered Architectural Technologist, Accredited Building Conservationist, Chartered Environmentalist.
We have many skills and much experience in architectural, planning, building and development matters which we can bring to your project. The service we provide is tailored to suit your specific requirements.
The Practice
Our Approach
What we can do for you
College House
2 College Street
Harrogate
HG2 0AH
t. 01423 531183
e.
wkp@wkpartnership.co.uk
Meet the Partners
The partners at Wilson Kennett, meet the men who have helped to define the look of North Yorkshire since 1983.



READ MORE
W I L S O N K E N N E T T V I D E O S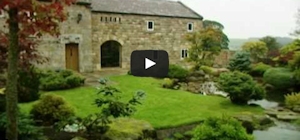 VIEW OUR VIDEOS